Andre Ware (born August 1965 in Kalamazoo, Michigan) is an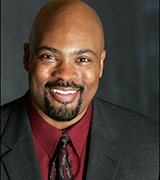 American actor and voice actor. He is best known for his roles as Gang Member #7 in 
Die Hard with a Vengeance, 
Jake in 
The Banger Sisters, 
Nick Fury in 
Ultimate Avengers II, 
a guard in 
Mini's First Time, 
NSA Director in 
House of Cards, 
Officer Jeff in 
Hotel for Dogs, 
a wealthy man and Sensitive Ruffian in 
Avatar: The Last Airbender, 
Tony Fenn in 
CSI: NY 
and several others. 
He provides the voice of Mr. Hepper. He provides the voice of a sargent in Season of Caprice.