Carol Kane (born June 18, 1952 in Cleveland, Ohio) is an American stage, screen and television actress and comedian. She received an Academy Award nomination for "Best Actress in a Leading Role" as Gitl in Hester Street. Her other acting roles include Allison in Annie Hall, Jenny in Dog Day Afternoon, Valerie in The Princess Bride, Granny in Addams Family Values, Myth in The Muppet Movie, Jill Johnson in When a Stranger Calls and several others.
She provides the voice of Maude.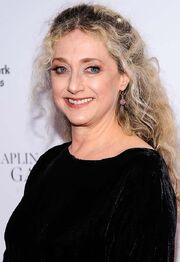 Ad blocker interference detected!
Wikia is a free-to-use site that makes money from advertising. We have a modified experience for viewers using ad blockers

Wikia is not accessible if you've made further modifications. Remove the custom ad blocker rule(s) and the page will load as expected.