Cree Summer (born July 7, 1969) is an American-Canadian actress. Her well known roles include Susie in Rugrats and its spinoff All Grown Up, Max Gibson in Batman Beyond, Foxxy Love in Drawn Together, Freddy Brooks in A Different World, Kida in Atlantis: The Lost Empire and its sequel and Numbuh 5 and Cree Lincoln in Codename: Kids Next Door.
She voices 
Miranda Killgallen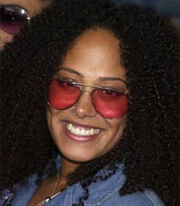 Ad blocker interference detected!
Wikia is a free-to-use site that makes money from advertising. We have a modified experience for viewers using ad blockers

Wikia is not accessible if you've made further modifications. Remove the custom ad blocker rule(s) and the page will load as expected.