Eric Loomis (born October 8, 1964) is an American voice actor. He is best known for his roles as Iron Man in The Avengers: Earth's Mightiest Heroes, Hurricane in Command & Conquered 4: Tibetrian Twilight (video game), Po in Kung Fu Panda: Legendary Warriors (video game), Chicago cops and Blackwater guards in Hitman: Absolution (video game) and several others. 
He provides the voice of Mr. Gardner in the episode Next Question.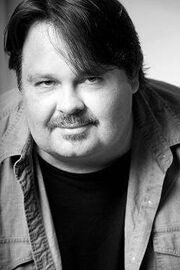 Ad blocker interference detected!
Wikia is a free-to-use site that makes money from advertising. We have a modified experience for viewers using ad blockers

Wikia is not accessible if you've made further modifications. Remove the custom ad blocker rule(s) and the page will load as expected.