Eryk Casemiro (born May 1, 1963 in Fall River, Massachusetts) is an American film/TV producer and writer. He is the developer, executive producer, voice director and writer for As Told by Ginger. He is best known for his work on Rugrats, The Wild Thornberrys, Rocket Power, Olivia, The Mr. Men Show, All Grown Up, Poppy Cat and several others. 
He provided the voice of a cheese attendant in the episode Far From Home.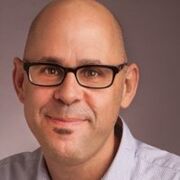 Episodes written
Ad blocker interference detected!
Wikia is a free-to-use site that makes money from advertising. We have a modified experience for viewers using ad blockers

Wikia is not accessible if you've made further modifications. Remove the custom ad blocker rule(s) and the page will load as expected.