J. Evan Bonifant (born August 19, 1985 in Virginia Beach, Virginia) is an American actor. He is best known for his roles as Buster in Blues Brothers 2000, Andy the Android in Andy the Android Dick, Kevin in Buffy the Vampire Slayer, Al Holden in One Life to Live, Danny McGinnis in My Wildest Dreams, Kenny in Full House, Jerko Phoenix in Wizards of Waverly Place, James in Steam Room Stories and several others. 
He provides the voice of Ginger's former love interest, Sasha.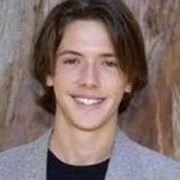 Ad blocker interference detected!
Wikia is a free-to-use site that makes money from advertising. We have a modified experience for viewers using ad blockers

Wikia is not accessible if you've made further modifications. Remove the custom ad blocker rule(s) and the page will load as expected.