Jerry Houser (born July 14, 1952 in Los Angeles, California) is an American actor, voice actor and producer. He is best known for his roles as Oscar "Oscy" Seltzer in Summer of '42, Dave "Killer" Carlson in Slap Shot, additional voices in Disney's Aladdin, Wally Logan in A Very Brady Christmas, Spud, Duke and Beast in Goof Troop, Cab Driver in Magic, Muff Platt in We'll Get By, Shiner in The Biskitts, Sully and a cop in Danger Rangers and several others.
He provides the voice of Principal Milty. He provides the voice of Teacher #2 in the episode Stuff'll Kill Ya.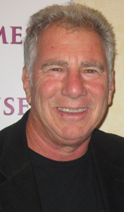 Ad blocker interference detected!
Wikia is a free-to-use site that makes money from advertising. We have a modified experience for viewers using ad blockers

Wikia is not accessible if you've made further modifications. Remove the custom ad blocker rule(s) and the page will load as expected.