Kathleen Freeman (February 17, 1919 - August 23, 2001) was an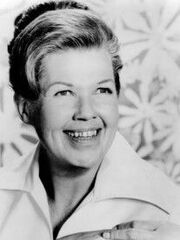 American actress, voice actress and stage actress. She is best known for her roles as Effie Ferguson in 
House By the River,
Phoebe in 
Once a Thief,
Phoebe Dinsmore in 
Singin' in the Rain,
Elder #1 in 
FernGully: The Last Rainforest, 
Muriel in 
Naked Gun 33 1/3: The Final Result 
and several others.
She provides the voice of Carl and Hoodsey's elementary school teacher, Mrs. Gordon. The episode
No Hope for Courtney
was dedicated to her memory after she passed away from her battle with lung cancer. In addition,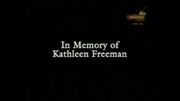 the end credits of the episode were played with no music to honor her memory.