Michael Beattie is a Canadian actor and voice actor. He is best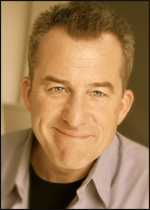 known for his roles as Buck and Chief Delaney in 
The Adventures of T-Rex, 
Needle in 
Conan: The Adventurer, 
Mordin Solus in 
Mass Effect 2, 
Bladewolf in 
Metal Gear Rising: Revengeance 
(English version), VNC Announcer and Walter Jr. in 
Minions, 
Tattoo in 
The Secret Life of Pets, 
The Scar Faced Man and TMZ Announcer in 
Despicable Me 3 
and several others. 
He provides the voice of Principal Erickson. He provides the voice of a cameraman in Battle of the Bands.