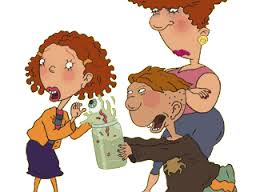 The foutleys may not be like the Griplings but they show us what a family is supposed to be.
The Family History
The Foutleys
Family Members
Jonas Foutley
Mrs.Foutley (Deceased)
Lois Foutley (formally)
Ginger foutley Patterson
Carl Foutley (Formally)
Unnamed Foutley Patterson
Family Friends
Dodie Bishop
Macie Lightfoot
Darren Patterson
Hoodsey Bishop
Trivia
Write the second section of your page here.
Ad blocker interference detected!
Wikia is a free-to-use site that makes money from advertising. We have a modified experience for viewers using ad blockers

Wikia is not accessible if you've made further modifications. Remove the custom ad blocker rule(s) and the page will load as expected.